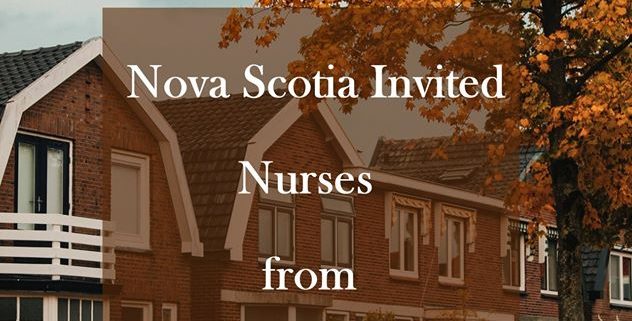 The province of Nova Scotia had selected the Nurses from the Express Entry Pool & issued them the Notification of interest. The stream was designed to select the applicants as per the requirements of the labour market of Nova Scotia. The province can apply any specific criteria at the time of selecting applicants & issue the letter of interest (Notification of interest) to applicants. Upon receiving the Notification of interest (or Letter of Interest) from the province, the applicants get 30 days of duration to submit a complete application with all the required documents for provincial nomination. The applicant may receive the result with the Provincial Nomination letter which supports in boosting the CRS score by 600 points & place the applicant in the front line to be selected by the Federal government to apply for a Permanent residency visa.
There were no age criteria applied by the province, so applicants with higher age are holding the equal opportunity to be selected by the province for provincial nomination.
The most recent round of draw was on Oct 28, 2019, for the Nurses with the following selection criteria –
Candidates must –
1. Have a primary occupation of Nurse
2. Demonstrate that they have at least 3+years of work experience as a Nurse
3. Have obtained the following score in IELTS- CLB 8 ( L-7.5, R- 6.5, W- 6.5, S- 6.5)
4. Hold a bachelor's degree or hold any other credential which is completed with three or more years in college.
5. Must be in the Federal Express Entry pool
There are several programs to Migrate to Canada, Call 04 2844414 OR Fill out our free online assessment form- http://skillselect.ae/assessment-form/ to assess your eligibility OR email your resume to info@skillselect.ae.
Thank you & take care.
Skill Select Immigration Services



https://skillselect.ae/wp-content/uploads/2019/11/nova.jpg
960
632
Skill Select Immigration Services
http://skillselect.ae/wp-content/uploads/2016/06/logo2-300x112.png
Skill Select Immigration Services
2019-10-29 10:27:12
2019-11-14 11:11:29
Nova Scotia invited Nurses from the express entry pool under its Labour Market Priorities stream on Oct 29, 2019